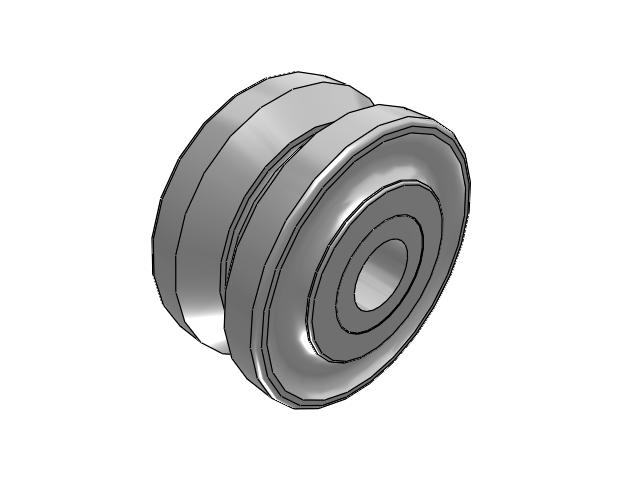 Above image may be representative or a CAD rendering; see 3D model below for additional views.
VF wheels are machined from drop forged steel wheels. The hot forging process that carbon steel billets undergo to become wheels improves grain flow, enhances ductility and tensile strength. Albion Drop Forged Steel has a tensile strength of 64,000 psi.

VF V-Groove wheels feature a relief groove at the base of the "V". This helps equalize the load to each face of the track angle when in operation. The wheel face and bore are machines for concentricity to proper tracking. These wheels can be used on any flat surface, but when a track is used, appropriate alignment is critical for proper use.

VF0650124 is a 6-inch drop forged steel V-Groove wheel with a roller bearing.
Wheel Diameter6
Bearing TypeStraight Roller
Capacity6000
Tread Width3
Bearing ID1-1/2
Bore ID2-7/16
Hub Length3-1/4
HardnessBrinell 149
Temperature MaximumUp to +350°F
V-Groove Width1 3/8
V-Groove Depth11/16
CAD
Interact and Download Native CAD models below. Rotate, zoom in/out, and see critical dimensions by utilizing your mouse.